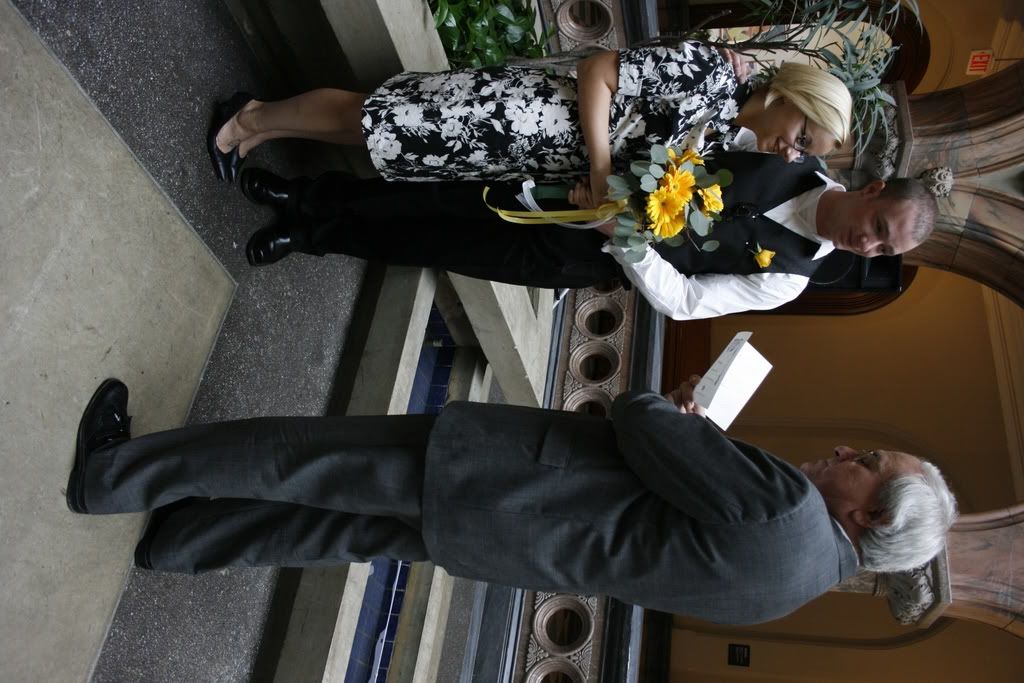 ">
So...about 2 weeks ago my room mate took me aside and asked me a question I wasn't expecting her to ask.
"so....Dylan and I are gonna get married in about a week--can you be my witness/maid of honor?"
To give my room mate adn her fiancee now husband credit she really thought things through--I watched her and her fiancee go through the required motions of getting everything set up and organized as well as their planning for the future.
I personally would not be able to do this--but you need to know my roommate and her husband to understand that they are well capable of making this decision and probably making it work.
So yesterday they got married--I unfortunately could not attend but I found my replacement in the form of my best friend (thanks Jessie). I did however make a pretty wedding cake and the reception at B-dubs was a great reunion of my fraternity brothers to celebrate (to give them credit they were only moderately shocked at the news when I emailed then yesterday afternoon).
Congratulations Kristin and Dylan. :) hope the future is promising for both of you.